Alta Rose had an appointment with her GI yesterday. It was not good news, she has not grown in height or weight since her appointment on December 11. So our next step is to have an upper GI done with a biopsy of her esophagus, stomach, and small intestine. She has been tentatively diagnosed with Eosinophilic Esophagitis, until her biopsies prove otherwise. We are also going to see an Allergist to test what she is allergic to.
Coloring while we wait
Depending on the results of endoscopy, she may be hospitalized for a few days with an NG tube to see if she may gain weight with that. If so, then she will come home for a week or two with it and eventually get a G tube for a few years until she can sufficiently gain weight on her own.
As of now her diagnoses are Failure to thrive (FTT), delayed gastric emptying (DGE), reflux, and food allergies. So many for such a young girl. I specifically asked the GI if there was a chance that she was just a small person and was fine, and the answer was no, there is something going on to cause her to not grow.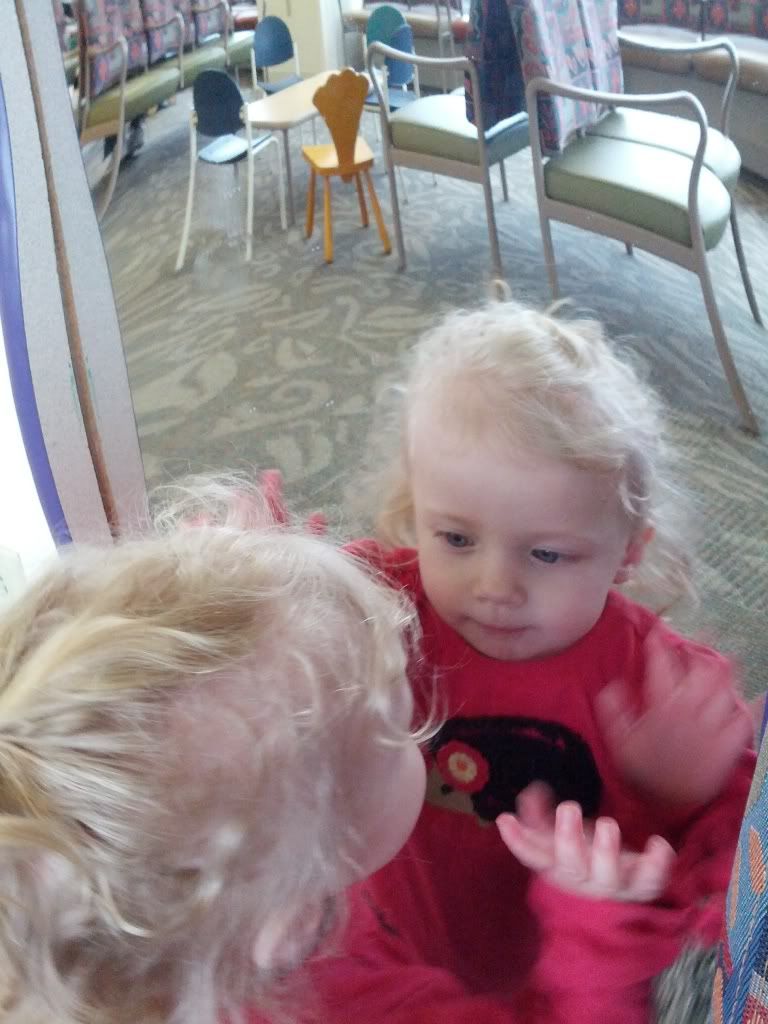 Who is that pretty girl in the mirror?


So that's where she stands. Hopefully we will have answers soon. Please continue praying for her.