Our third day there, we had to do something, even though Lena wasn't feeling her best because we wouldn't have time to finish everything before we had to head home.
Super excited for Disney!
So that morning we headed out to the Animal Kingdom. Luckily, Lena seemed to be doing better, smiling and eating a bit and keeping it down.
The kids absolutely loved riding the tram to the actual park. Alta says that was her favorite thing the entire time, silly girl. The first view of the park for the kids was wonderful, they were in awe of everything to see.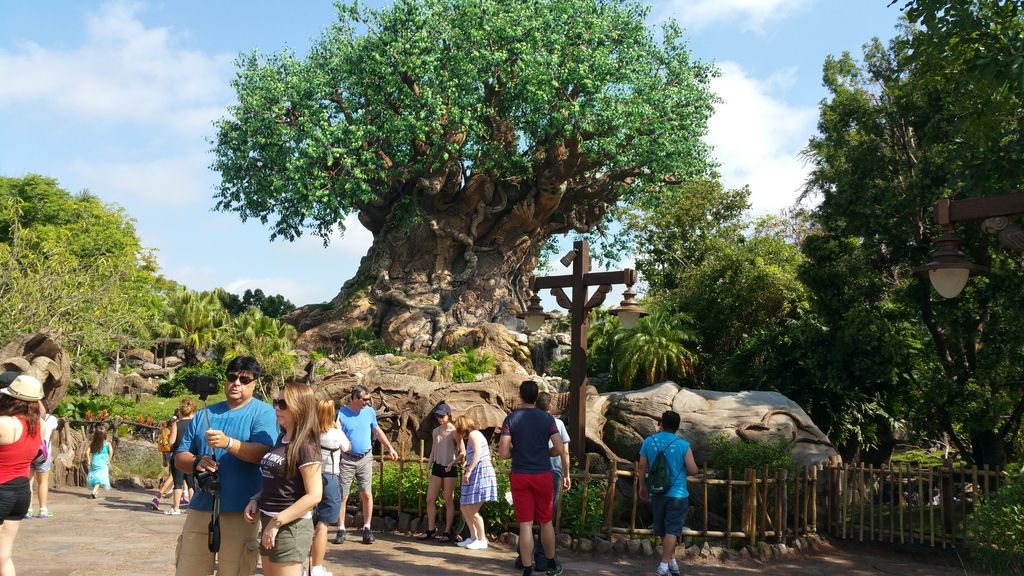 Immediately, they saw Chip N Dale and Rafiki, though they were on their way into the park and not signing autographs at that moment.
This is his suave face.
We headed into the park after our bag searches and ticket scans. We walked around a bit just taking in the sights until it was time for our first fast past. We spotted Daisy Duck and since she had a short line, she was our first character meet!
After Daisy, we meandered over to Africa to get in the FP line for the Safari.
Kilimanjaro Safari was excellent! It was a guided "jeep" (aka large bus/jeep thing, seating 5 or 6 people per bench) driven around the safari part of AK. We saw several types of animals. They seemed like they were all in an open area, but if you looked close, you could see there were barriers. But Disney does a good job at hiding it. Some of the animals can come really close to the jeep, we had a giraffe standing within 10 feet of us.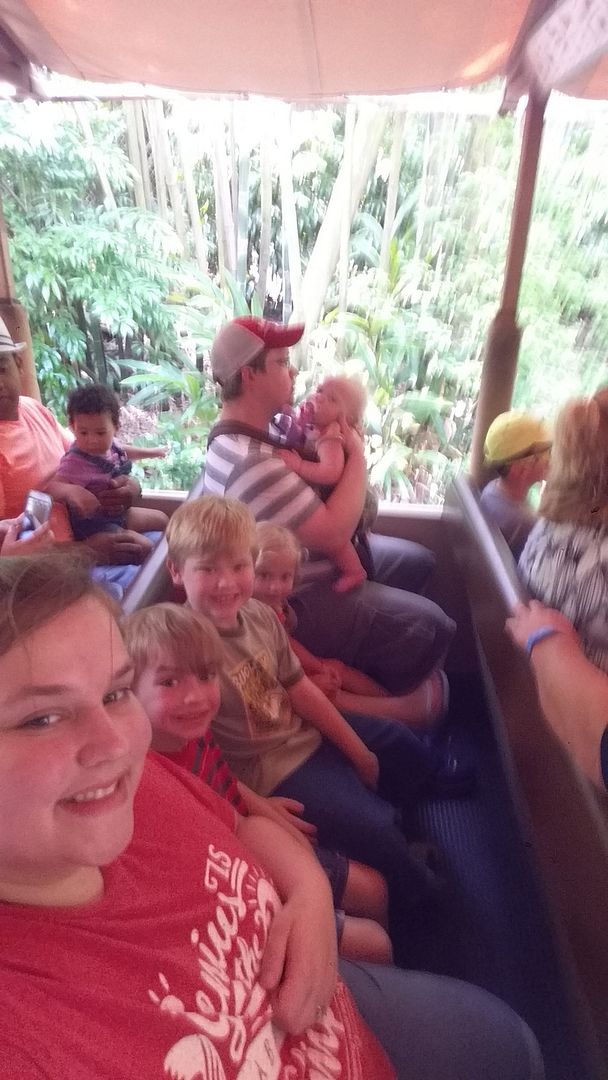 After the safari ride, we walked over to It's Tough To Be A Bug, while waiting for our next FP.
Unfortunately, by now, Lena started fussing and became restless and just not a happy girl. We toughed it out in Bug, and once the show started, she chilled out a bit.
When we finished at Bug, we walked over to Dinoland USA because our next FP was for Dinosaur. We stopped and ate our packed lunch, while waiting for the FP time. Meanwhile, Lena started running her fever again and became listless. We decided that I would take the girls back to the hotel and take a nap and depending on Lena, we would come back that evening and catch Lion King with them, or I would just pick them up at park close.
While we were napping, Sam and the boys rode Dinosaur, Expedition Everest, and Kali River Rapids. They also caught Lion King, and the boys were called on stage to participate it the show! I am so sad I missed that! That is the tough thing about being Mommy, having to decide which child's needs come first. Obviously, Lena's came first in this scenario, because health was at risk as opposed to the boys' emotional health. Lucky for me, Sam recorded the entire thing, so I was able to watch them.
The girls and I went to pick up the boys and we came back, had dinner and relaxed.
Missed days 1 & 2? Click
Here!